Welcome to Playa Blanca Beach Resort Panama
Enjoy the Best of Panama at our All-Inclusive Resort
Luxury suites on a spectacular Pacific Ocean beach. The largest saltwater swimming pool in Central America. All-inclusive convenience, gracious hospitality and resort-style amenities. Toes in the sand relaxation and oceanfront elegance. Tennis, ocean kayaking and just about every watersport imaginable. You will find all of this and more at Playa Blanca All-Inclusive Beach Resort Panama. Located directly on the beach in Coclé, Panama, our tropical getaway is perfectly positioned to provide a truly unforgettable Panama beach vacation experience.


Panamanian Events Near Our Oceanfront Resort
With each special event and seasonal activity, Playa Blanca All-Inclusive Beach Resort Panama welcomes guests to enjoy the magnificent beauty, laid back lifestyle and exuberant spirit of Panama's Pacific coast.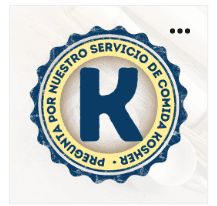 Attractions
See What's Around our Panamanian Beach Resort
Playa Blanca All-Inclusive Beach Resort Panama is located in the Rio Hato province of Coclé, Panama. Boasting stunning weather all year round, we offer a family gateway in one of the best beaches in the Panamanian Pacific. From our prime oceanfront location, the area's best attractions, activities and things to do are just moments away.
Fun in Playa Blanca

I was recently in Playa Blanca with my husband. We found the complex beautiful and well maintained. The food was great and there were many options at the buffet and in the other restaurants. All the staff at the complex were very professional and helpful. The level of customer service in Playa Blanca is far above the customer service one would find in most other places in Panama. We had fun. There is a lot to do, one night is definitely not enough.
Incredible Experience

This hotel definitely is the best option to spend some days outside the city, the stress and the office. Had an amazing day, great hotel, wonderful service and cool amenities. Looking forward to go back as soon as possible!!
Good place for families

we spent here three nights (family vacations) and we really enjoyed it, we really liked the food, the great beach with good beach service, it's good that most people spend their time in the pools, so the beach is not overcrowded. the animation team is very good, especially the evening shows, they also have a nice outdoor disco. The bedrooms are pleasant and clean.

2016-04-02
More than a paradise

We enjoyed a lovely holiday, amazing hotel, nice big room, big comfortable bed, great views, relaxing pool, big and clean, nice, wonderful staff, always smiling and ready to help, great food in the restaurant and magic. cocktails.

2016-04-08
Mas que un Paraiso

Disfrutamos de unas vacaciones encantadoras, un hotel increíble, una habitación grande y bonita, una cama grande y cómoda, excelentes vistas, una piscina relajante, un personal grande y limpio, agradable, maravilloso, siempre sonriente y listo para ayudar, excelente comida en el restaurante y magia. cócteles.
Playa blanca

Recientemente estuve en Playa Blanca con mi esposo. Encontramos el complejo hermoso y bien mantenido. La comida era estupenda y había muchas opciones en el buffet y en los otros restaurantes. Todo el personal del complejo fue muy profesional y servicial. El nivel de servicio al cliente en Playa Blanca está muy por encima del servicio al cliente que uno encontraría en la mayoría de los otros lugares de Panamá. Nos divertimos. Hay mucho que hacer, una noche definitivamente no es suficiente.
Experiencia Increible

Este hotel definitivamente es la mejor opción para pasar unos días fuera de la ciudad, el estrés y la oficina. Tuve un día increíble, un gran hotel, un servicio maravilloso y comodidades geniales. ¡Espero volver lo antes posible!
Buen Lugar Para Familias

Pasamos aquí tres noches (vacaciones familiares) y lo disfrutamos mucho, nos gustó mucho la comida, la gran playa con buen servicio de playa, es bueno que la mayoría de la gente pase su tiempo en las piscinas, para que la playa no esté abarrotada. el equipo de animación es muy bueno, especialmente los espectáculos nocturnos, también tienen una bonita discoteca al aire libre. Las habitaciones son agradables y limpias.